Norman R. Wright & Sons has been designing and building ferries for a variety of customers since 1910. Our range has included various mono-hull & multi-hull vessels, all designed and built in keeping with the company's proud tradition of specialised design and quality workmanship.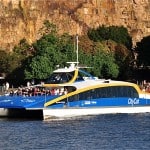 The second and third generation CityCat Fleets for the Brisbane City Council are perhaps the most identifyable and prominent of the company's ferry builds. With the first cat, Beenung-urrung built in 1994 and the next vessel due for launch in 2014, Norman Wrights have had a long association with the Brisbane City Council in supplying vessels for the city's growing transportation needs. Read more…
Brisbane Cross River Ferries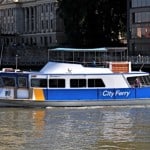 In addition to our contribution to the City Cat fleets, Norman Wrights has also had a long and proud tradition in supplying the city of Brisbane with a number of its City or Cross River Ferries. Whilst the faster and more economical City Cats were introduced in 1996 they have never fully replaced the ferry services. In recent times, the ferries have taken on a new role as a cross-river transport service, whilst the City Cat provides more long-distance routes up and down the Brisbane River.
STA Ferries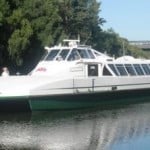 Norman R. Wright & Sons has contributed two vessel's to Sydney's extensive ferry fleet – The "Anne Sargeant" and the "Pam Burridge".  The two HarbourCat vessels are the smallest in the fleet and also provide back-up services on inner harbour routes when required.
Reef Rocket Catamaran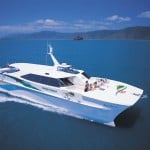 Built in 1999 for Big Cat Green Island Reef Cruises, the "Reef Rocket" is fast, 24 metre, low wash catamaran ferry. With a glass composite build, twin screw propulsion and 2 x Cummins N14-M engines, the Reef Rocket cruises at a max speed of 22knts, making it the perfect vessel for a comfortable trip out to the reef.