Whether it be a power boat, cruiser, a motor or sailing yacht, we can work with you to design & build the pleasure boat of your dreams. Using our extensive experience in pleasure craft design, we will collaborate with you in developing a design that will meet your requirements whilst ensuring compliancy with the relevant regulations & class standards. Our highly skilled tradesman will then work in partnership with our core specialist sub-contractors in turning your design into a reality. The outcome will be a high quality vessel that offers durability, reliability and optimal performance.
Power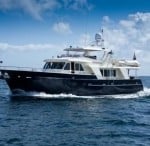 With an extensive history of power boat design and construction dating back to "Velona" in 1911 we can offer both a traditional or modern boat design & build. Our catalogue includes local Moreton Bay cruisers, sports fishing boats, express cruisers and historic or replica vessels.
Sailing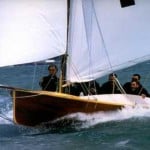 As a family with an impressive history in competitive yachting, we are passionate about our sailing yachts. Beginning with the "Stafford", built originally as a fishing boat in 1906, the company has a well-proven experience in the design & construction of a variety of sailing vessels.