One-O-One is a beautifully designed and built super yacht, which was recently relaunched at Rivergate Marina after an extensive refit. She is an impressive 36m (118ft), 30 knot plus, composite super yacht built by Technomar of Italy. 
One-O-One was initially brought to Rivergate from Sydney for Norman R. Wright & Sons to retrofit active stabilising fins to the hull, for which NRW has specialty structural engineering knowledge and installation skills. 
On commencement of the project our scope of works expanded to include significant and challenging structural modifications such as the enlargement of the saloon window profile and the installation of hull windows.  These structural modifications, including those for the fins, were all completed to a demanding RINA classification. Our team also completed a number of deck layout and internal fit-out modifications.
The works undertaken on One-O-One outline our ability to undertake major structural and engineering refit projects for large super and mega yachts.
Some details of the works are presented below:
Active Stabiliser Fins:
4x Humphree Active Stabilising fins were installed.  These fins and corresponding hull structure are designed to operate at 35 knots and maintain hull integrity in the event of a fin collision.  As can be imagined, the structural loads and required factors of safety are significant. Our work involved:
Full design (with the assistance of our engineering partners ATL Composites and Humphree fin provider Ultimate Marine Power)
Removal of subfloor, services, and hull stringer systems in way of the fins
Installation of a new carbon and carbon/timber composite structural framing and hull shell
Installation of composite bearing rings
Reinstallation of all subfloors and services.
Interesting facts:
The stabilising fins are designed to withstand the weight of 10 Toyota Hilux utes hanging from each fin.
Custom made composite 500 mm diameter ring bearings made of 48 layers of 1200gm Quadrax all infused in a single stage with KINETIX R118 epoxy.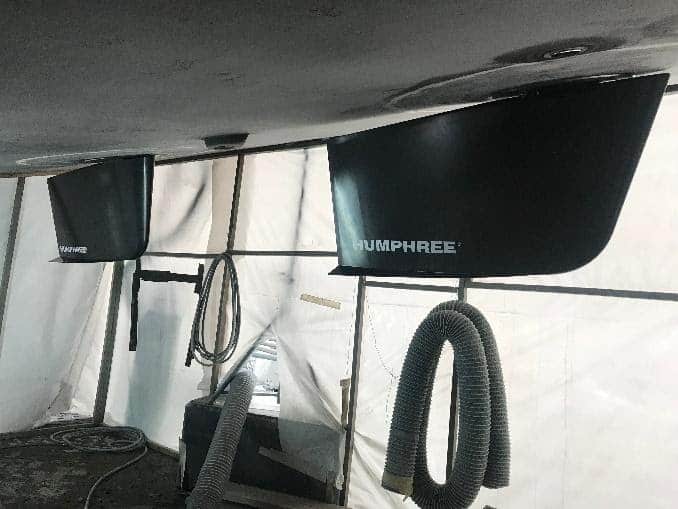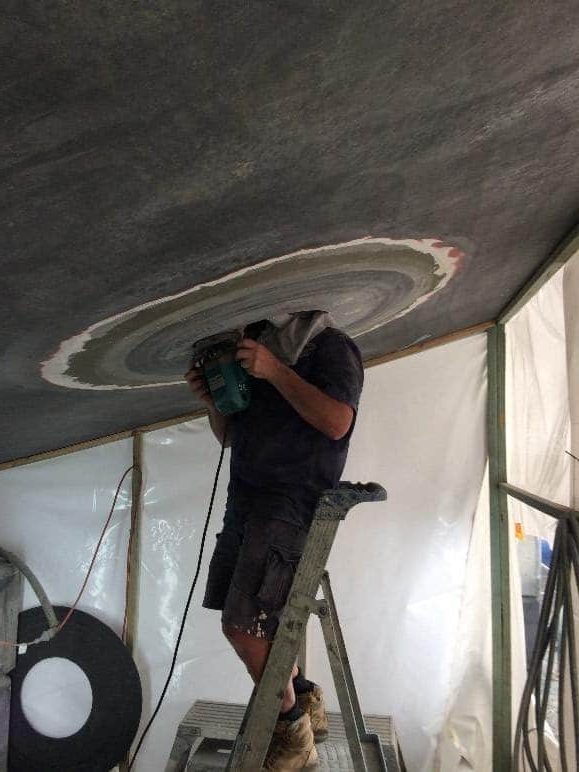 2 of the 4 fins installed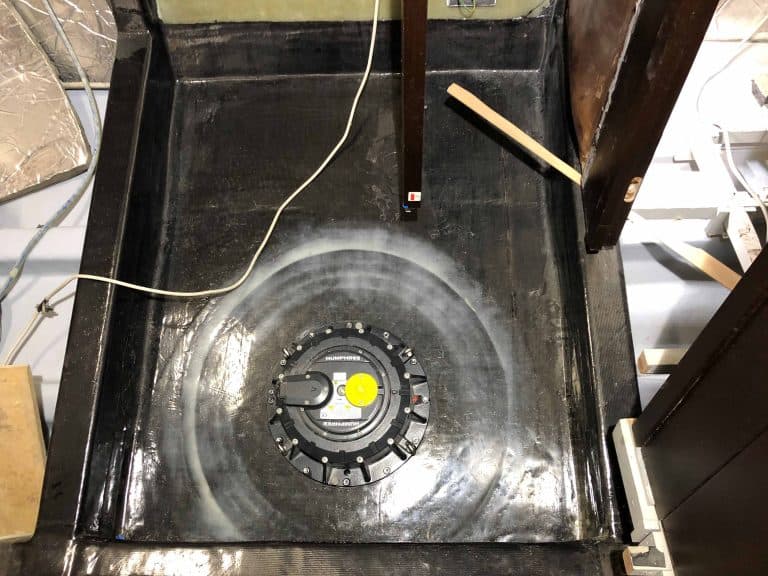 Internal structure and fin actuator
Windows:
To provide the largest of and most uninterrupted views from a saloon for a vessel of this class, NRW re-engineered the superstructure to allow some existing mullions to be removed and window openings enlarged.  The new structure was reinstated with an optimised stiff composite layup.
Three hull windows were also added to both port and starboard topsides to provide significant natural light into, and expansive views out from, the master cabin.  Again, significant engineering and extensive use of carbon composite were required to meet all regulations.
Addition of topside windows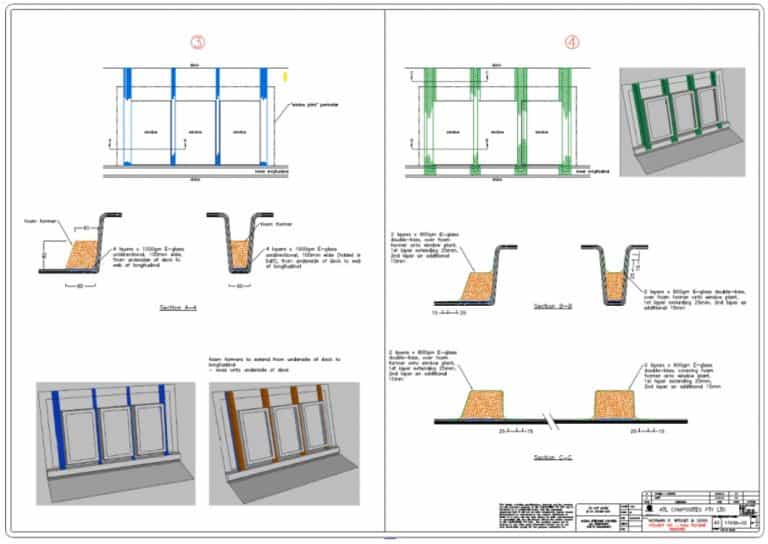 Interesting facts:
Saloon window area of 12 sqm per side 
Saloon windows 19.5mm thick and weighing 1.1 tonne in total
Hull windows are triple laminate and 48.5mm thick overall thickness for structural compliance