Starting out as a small, family run marine air conditioning and refrigeration business Freezetec has grown to encompass many more areas. Whether working on your boat, caravan, car, or portable unit you can be sure of a professional result.
Freezetec management believes that the success of their business is in the hands of their team members, and encourages their growth through education and pride in their work. Freezetec has a team of professionals that all have the same directive to help each customer they meet, that is, they listen to the requirements of the customer, then advise the best method of achieving those requirements before getting to work without fuss on the project.
The finished results all have that same signature, encompassing excellent design, energy efficient equipment, and that noticeable pride of workmanship.
To provide the best service to their customers includes supplying the best equipment, so you will find Freezetec will always be associated with companies like Dometic, Cruisair, Waeco, Nova Kool, U-Line and other leading manufacturers to assist each and every customer to realize the benefits of dealing with professional companies to bring their project or dream to fruition.
For more information visit https://freezetec.com.au.
FreezeTec – Refrigeration & Air Conditioning
P. (07) 3286 3522
E. info@freezetec.com.au
259 South Street
Cleveland, QLD 4163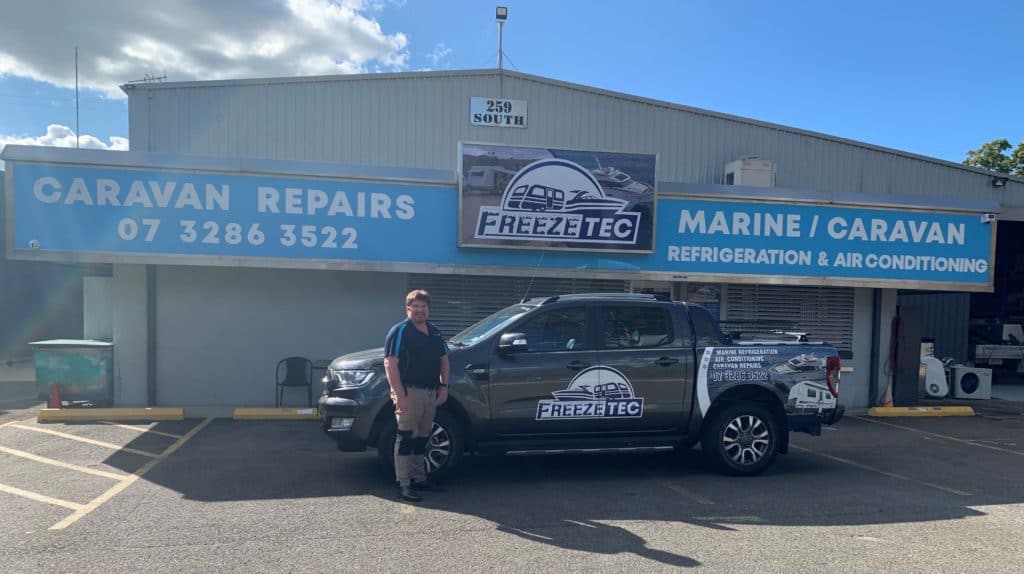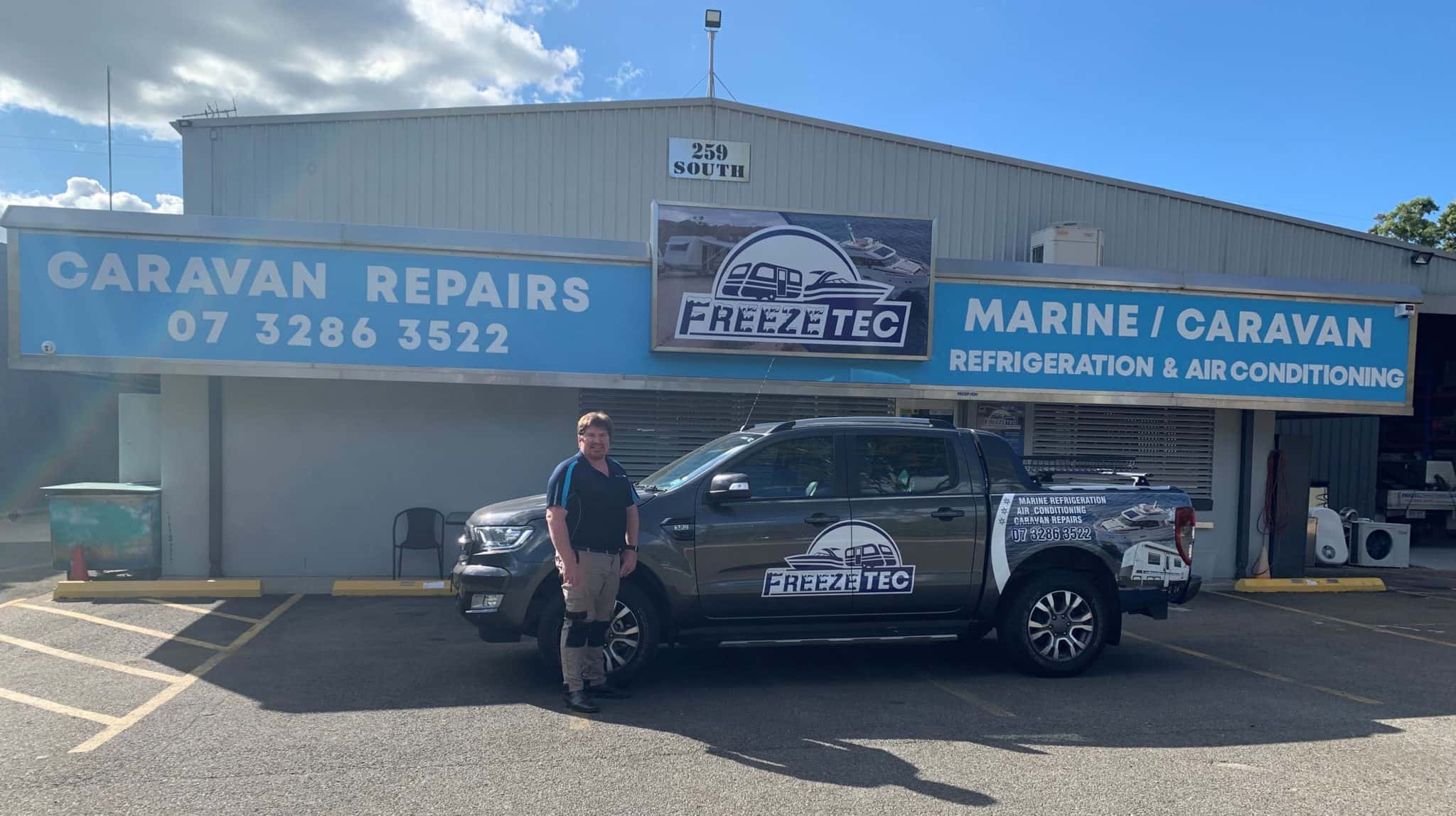 QA Freezetec Managing Director – Brendan Parker
HOW LONG HAVE YOU WORKED WITH NRW?
Freezetec and NRW have been working together for over 20 years. Freezetec is a relatively young company of just over 30 years, compared to NRW with over a century of operation.
HOW DID THE ORIGINAL RELATIONSHIP DEVELOP?
Freezetec has always offered very high quality of workmanship and equipment as well as offering complete commitment and dedication to each and every job. NRW also strived for this highest level of service and commitment. It was only a matter of time that our paths would cross when working on the same customer vessels. Once NRW saw we had the same passion and wanted the same high-quality outcomes for all of our customers, the NRW team asked us to assist in their refits and new build projects. This same commitment and dedication still continues strongly to this day.
YOU ARE A LONG SERVING SUPPLIER OF NRW. WHY IS THAT THE CASE?
Freezetec still offers the highest quality of workmanship and equipment 30 years on and pride ourselves on being one of the industry's leading specialist for marine air conditioning and refrigeration supply and installation. We put a lot of time into R & D to stay at the forefront of the industry. We offer before and after technical assistance to all our customers. We provide aftersales advice, servicing, and repairs to all the NRW customers.
WHAT DO YOU AND YOUR TEAM LIKE ABOUT WORKING WITH NRW?
Working with such a professional company like NRW makes our job so much easier and more pleasant for all that are involved with the jobs. NRW jobsites are organised and well managed. When working on boats there are always obstacles that we must deal with. When working in with the NRW team we can always come up with great solutions to benefit our customers.
WHY DO YOU THINK NRW HAS REMAINED SO SUCCESSFUL FOR SO LONG?
NRW has always been known within the Marine industry as offering the highest of quality workmanship and service. To remain at that high level requires a great culture, great management, great designers, and a dedicated high skilled workforce. NRW like to build their crew from the ground up with many of their senior highly skilled workers starting their apprenticeship at NRW and are now the mentors and trainers for the next generation coming through.
WHAT WOULD BE ONE OF THE HIGHLIGHT NRW PROJECTS YOU COLLABORATED ON AND WHY?
We have carried out such a diverse amount of refrigeration and air conditioning installations for luxury pleasure vessels and for commercial vessel's that it is difficult to say which has been our highlight. Laura J was probably one of the more difficult refit jobs from memory, as we had to fit air conditioning and refrigeration into a pre-built vessel that was never really designed to have this newer style equipment. It took plenty of collaboration between all involved to get all the equipment fitted and installed. The end result was well worth the time and effort with all systems performing extremely well.